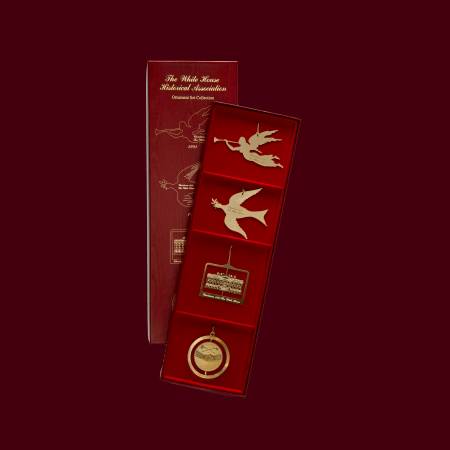 Payment method accepted
Billing questions please call 202-285-3238
$51.00
Product ID: 634228348325
"This Valentine's Day, surprise your sweetheart with the highly collectible Official White House Ornament Collection, starting with the 1981 Angel in Flight. This stunning set of four ornaments celebrates the rich history of the White House, featuring iconic figures such as Presidents George Washington, John Adams, and Thomas Jefferson. Not only is this set a unique and meaningful gift, but it's also highly sought after by collectors and will increase in value over time. Start a new tradition and own a piece of White House history.
For those looking to continue the collection, visit
White House Christmas Ornament
to purchase additional ornaments from other years.
All items are insured and delivered to your home by the United Parcel Service. UPS is committed to doing "absolutely, positively" whatever it takes to deliver your item to you.