Casanova Message In A Bottle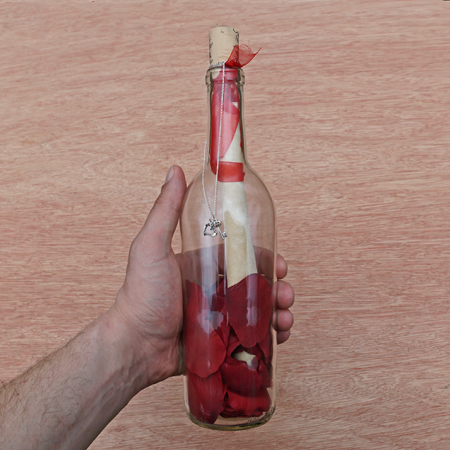 Payment method accepted
Billing questions please call 202-285-3238
$54.00
Product ID: 9813222
Unique Valentine Gift presents the Casanova Message In A Bottle.
Just like our "Key to My Heart Message in a Bottle" this unique Valentine's Day gift is one that your sweetheart will remember forever. Complete with a beautiful sculpted heart and old-fashioned skeleton key necklace this gift will, like your love, last forever.
The Casanova Message in a Bottle comes with this fine piece of jewelry and fragrant vanilla scented silk rose petals that will last forever. Make this Valentine's Day special with this truly unique gift!
All items are insured and delivered to your home by the United Parcel Service. UPS is committed to doing "absolutely, positively" whatever it takes to deliver your item to you.