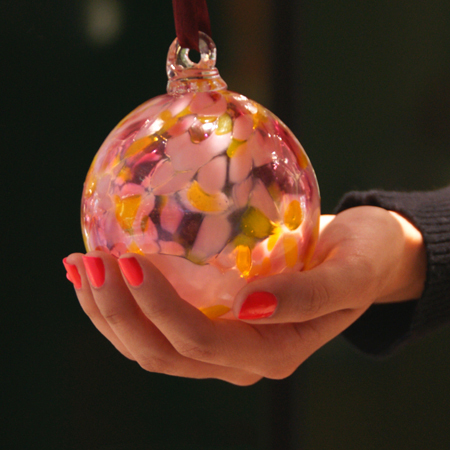 Payment method accepted
Billing questions please call 202-285-3238
$26.00 SALE PRICE $21.00
Product ID: 987643
UniqueValentineGift.com presents the Philia "Friendship" Ball.
According to Aristotle, philia is one of the four ancient greek words for love - he stated:
"wanting for someone what one thinks good, for his sake and not for one's own, and being inclined, so far as one can, to do such things for him."
This is a thoughtful, friendly gift that will not soon be forgotten. Hand-blown very thick glass; made in America by artisans whose family have been in the glass-blowing art/business for generations.
This unique Philia "Friendship Ball" is simply gorgeous and no two are alike due to its totally custom nature.
All items are insured and delivered to your home by the United Parcel Service. UPS is committed to doing "absolutely, positively" whatever it takes to deliver your item to you.