Loverboy Message In A Bottle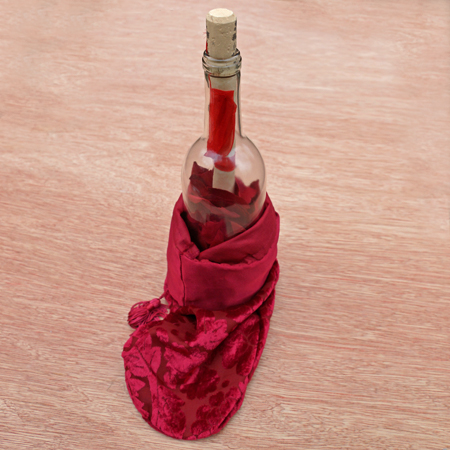 Payment method accepted
Billing questions please call 202-285-3238
$45.00
Product ID: 9813223
UniqueValentineGift.com presents the Loverboy Message In A Bottle.
Sure to wow the object of your affection is this personalized message in a bottle. Contained in a glass bottle is a personalized message printed on real parchment paper in a stylized cursive font. Your Loverboy Message In A bottle also comes with abeautiful silk red bag.
Inside the bottle are vanilla-scented silk rose petals which will last many lifetimes. A unique, romantic treasure of a gift, this is sure to please any recipient. Give the gift that keeps on giving to your loved one.
All items are insured and delivered to your home by the United Parcel Service. UPS is committed to doing "absolutely, positively" whatever it takes to deliver your item to you.