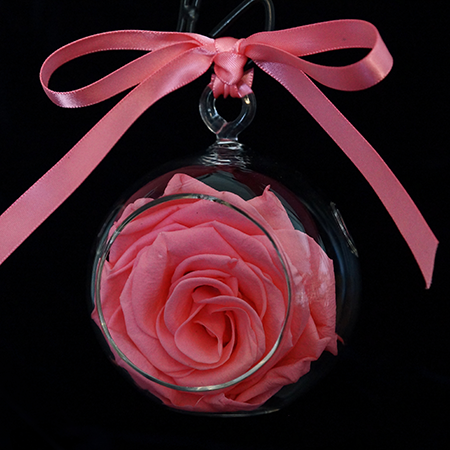 Payment method accepted
Billing questions please call 202-285-3238
$26.00
Product ID: PBRO18
Capture the sweetness of your valentine with our real specially preserved pink rose safeguarded in a clear glass ornament globe. The pink blush petals will remain supple and elegant for years to come, providing a constant reminder of your love. Hang for display by the matching pink double sided satin ribbon, or set the glass globe on any flat surface. This lovely and unique gift will make a beautiful addition to your darling's home or office. For best results, keep away from moisture or direct sunlight to maintain color and texture of this real preserved rose. Give the gift that maintains its delicate beauty this Valentine's Day!
Customers also purchased:

All items are insured and delivered to your home by the United Parcel Service. UPS is committed to doing "absolutely, positively" whatever it takes to deliver your item to you.