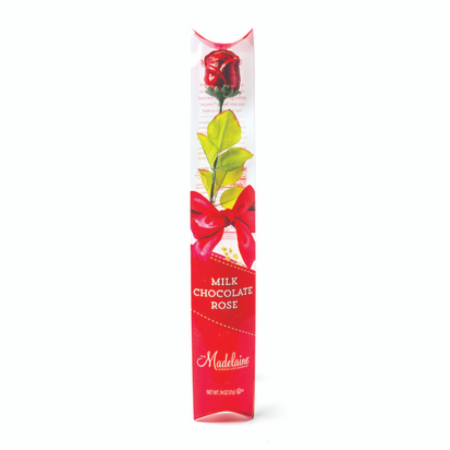 Payment method accepted
Billing questions please call 202-285-3238
$6.00
Product ID: UVGS020820M1
Unique Valentine Gift presents the Red Rose Sleeve.
Semi-solid 19" premium milk chocolate rose wrapped in shaded red Italian foil, nestled in a graceful long stem with silk leaves. Individually packaged in an acetate sleeve, in a 12 count shelf ready displayer, for easy merchandising. Perfect for Valentine's Day, everyday, anniversaries, Mother's Day, wedding favors. Attach to gifts, stuffed animals or arrange in a vase.
All items are insured and delivered to your home by the United Parcel Service. UPS is committed to doing "absolutely, positively" whatever it takes to deliver your item to you.