Romeo and Juliet Lovers Chest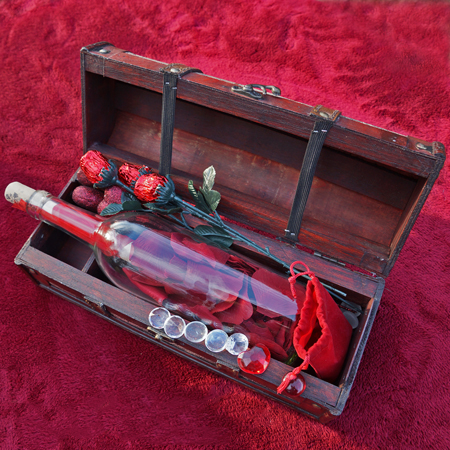 Payment method accepted
Billing questions please call 202-285-3238
$79.00
Product ID: 9813219
One of our top selling products, the Romeo and Juliet Lovers Chest comes with beautiful vanilla-scented rose petals. These fragrant rose petals will last forever and will serve as a constant reminder of your love year round.
This unique gift comes complete with a famous poem written by William Shakespeare printed on our fine parchment paper, a bag of Valentine gems, and three milk chocolate sweetheart roses.
Cupid Approved - By William Shakespeare
By love, that first did prompt me to enquire.
He lent me counsel, and I lent him eyes.
I am no pilot; yet, wert thou as far
As that vast shore wash'd with the farthest sea,
I would adventure for such merchandise.
Please note each item we hand make is designed to be unique. No two gifts look alike.
All items are insured and delivered to your home by the United Parcel Service. UPS is committed to doing "absolutely, positively" whatever it takes to deliver your item to you.