Sweetest Day Message In A Bottle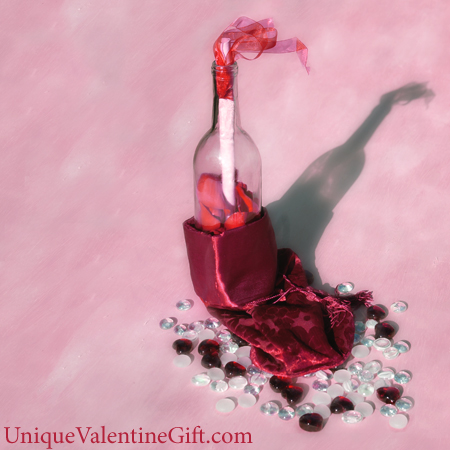 Payment method accepted
Billing questions please call 202-285-3238
$45.00
Product ID: 987613
UniqueValentineGift.com presents the Sweetest Day Message In A Bottle.
You and your sweetie will never forget the moment you surprise him or her with this unique Valentine's Day gift! Send the package to your sweetheart's office and he or she will be the envy of colleagues. Include a hint or clue of what is to come later that night or a message of love. Order early and use the message in a bottle as a special part of your romantic evening.
Our favorite recommendation from a past customer is to have the bottle floating in the bathtub surrounded by candles.
Sure to become a treasured keepsake of your affection. Filled with real rose petals, crystals glass love runes, and your very own message inside the gift bottle. Don't forget to date the message!
All items are insured and delivered to your home by the United Parcel Service. UPS is committed to doing "absolutely, positively" whatever it takes to deliver your item to you.