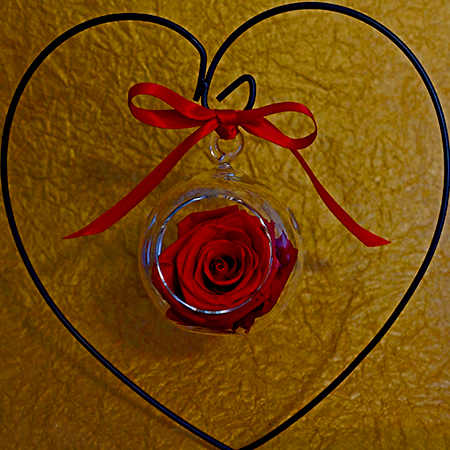 Payment method accepted
Billing questions please call 202-285-3238
$24.00
Product ID: SWHRGO
Express your everlasting love with this stunning Scarlet Red Real Preserved Rose, whose rich color and soft pedals are kept safe in a clear glass globe. This is an exclusive Official White House Rose Garden gift can be hung on display by the accompanying red double satin ribbon or set out to enjoy on any flat surface. Makes a luscious centerpiece, or a favored desk accessory to remind your sweetheart of how much they mean to you. For best results, keep away from moisture and direct sunlight to maintain the color and texture of this real preserved rose. Give a flower that has eternal beauty to represent your eternal love this Valentine's Day!
Customers also purchased:

All items are insured and delivered to your home by the United Parcel Service. UPS is committed to doing "absolutely, positively" whatever it takes to deliver your item to you.